Posted:
October 25th, 2011 |
Author:
Julie Rutherford
|
Filed under:
Events
|
1 Comment »
In our October uxWaterloo meeting, we worked in groups to brainstorm ideas to improve the usability of the Green Home Planner, which is an online tool made by the Residential Energy Efficiency Program (REEP).  REEP is an environmental, charitable organization that has provided home energy evaluations in Waterloo Region since 1999.
In the workshop, we got an overview of the company, the product, and the personas of the customers who use the Green Home Planner.  This tool is used by home owners to plan upgrades based on REEP's audit of their home's environmental performance.
After brainstorming in our groups, each group presented and showed their design mockups.  Overall, we agreed on the following tips to improve the user experience of this product:
Provide immediate feedback – Allow users to get a updates right away by showing them results on the same screen as where they entered information

Make the site fun and engaging

– Motivate the user to complete their information, involve elements of gaming, and allow sharing with social media

Remove barriers to entry

– Do not ask a user to register immediately and let them explore

Convey information with images

– Allow someone to build their own virtual house and use graphs or meters to view savings and efficiency levels

Use easy input options

– Allow users to connect to local providers through postal codes and auto entry of bills
Thanks to all of our workshop participants for bringing their innovative ideas and to REEP for providing us with an excellent design challenge!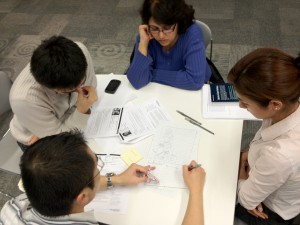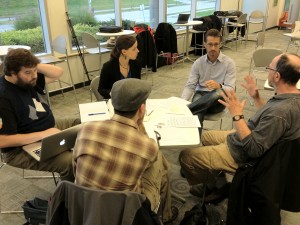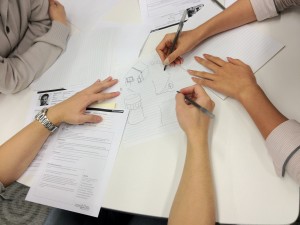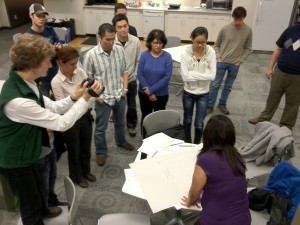 ---