Posted:
December 21st, 2015 |
Author:
Robert Barlow-Busch
|
Filed under:
Jobs
|
No Comments »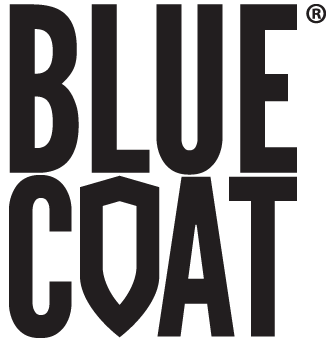 Type: One year contract
Location: Waterloo, Ontario
Position: User Experience Designer – 2265BR
Company: Blue Coat
The Company
Blue Coat empowers enterprises to safely and securely choose the best applications, services, devices, data sources, and content the world has to offer, so they can create, communicate, collaborate, innovate, execute, compete and win in their markets. We have a long history of protecting organizations, their data and their employees and are the trusted brand to 15,000 customers worldwide — including 86 percent of the FORTUNE Global 500. With a robust portfolio of intellectual property anchored by more than 200 patents and patents pending, Blue Coat continues to drive innovations that assure business continuity, agility and governance.
The Opportunity
The Waterloo UX group is responsible for the design and evolution of our customers' user experience. As a User Experience Designer, you work closely with product managers to define use cases and user workflows. You work closely with the software development team to articulate these requirements, enabling the team to deliver elegant and useful user interfaces. The ideal candidate knows how to work with an existing product suite, while also advancing the usability of new solutions.
The typical duties for this position would include:
Working with Subject Matter Experts, Systems Engineers and end users to ensure that designs meet the task and user goals.
Designing usable Graphical User Interfaces (GUIs)
Documenting the designs in a structured and traceable manner.
Writing style guides to ensure consistency and a common look and feel to our products.
Coordinating and facilitating all phases of usability study preparation, including recruiting, scheduling, questionnaire development, and scenario scripting.
Performing usability testing on GUIs in both a lab and field setting
Presenting findings with actionable recommendations, working with team members to help prioritize recommendations into feasible solutions.
The Requirements
We are looking for someone with:
At least 3 years of user interface design experience, preferably in complex systems.
Post secondary education in Psychology, Information Systems, Computer Science or related discipline.
Understanding of interaction design and experience in applying user-centered design methods
The following would be a real plus for the position:
Ability to translate user needs analysis or other engineering analysis to design requirements.
Background in requirements gathering (interviewing and observation skills)
Ability to work in cross-functional teams
Excellent communication and team working skills
Ability to create effective documentation
Graphic design
To Apply
Please apply directly to our corporate web site requisition number 2265BR.
---