Posted:
January 13th, 2015 |
Author:
Robert Barlow-Busch
|
Filed under:
Jobs
|
No Comments »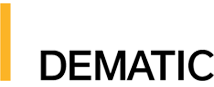 Location: Waterloo, Ontario
Dematic is a global engineering company that provides a comprehensive range of intelligent warehouse logistics and materials handling solutions. With a global knowledge network of more than 4,000 skilled logistics professionals, Dematic is able to provide customers with a unique perspective in world-class materials handling solution design. Our commitment to solution development, combined with engineering centers and manufacturing plants in North America, Europe, and Asia Pacific, ensures Dematic has the range and capability to provide reliable, flexible, cost-effective solutions globally. Our successful track record has led to the development and implementation of more than 5,000 integrated systems for a customer base that includes small, medium, and large companies doing business in a variety of market sectors. Dematic generates a global business volume of approximately $1.3 billion.
The Global R&D Software Organization is responsible for delivering software products to support a wide range of conveyor and sortation solutions, warehouse automation, and distribution operations.
This is an exciting opportunity to join our software team in Waterloo, Ontario, and to establish a user-centered design approach for the Global Software organization. We are building an Analytics platform to help Dematic global customers optimize the performance and throughput of their warehouse and distribution systems. You will have hands-on responsibility for designing the user interface to provide rich data visualization, reporting, and data mining.
You must have a passion for championing the user through the development process, coming up with innovative ideas, and working collaboratively with other talented people to put those ideas into products.
Key Responsibilities
Act as a user advocate throughout the software development process
Develop intuitive screens allowing the user to visualize and understand complex data
Work directly with customers and other stakeholders to understand user needs
Help build a product that lets customers visualize and understand complex data and make decisions
Create consistently high quality user interface mockups and walkthroughs for stakeholder reviews
Perform usability testing and take a data-driven approach to optimizing user experience
Work within a Scrum environment to plan and deliver incremental software in defined sprints
Establish overall UI style guide for software, aligned with marketing and other stakeholders
Develop a library of icons and other UI assets for global software products
Build strong partnerships with software developers, business analysts and product managers
Travel to other Dematic sites with some frequency (particularly in the first six months)
Qualifications
Post-secondary education in human-computer interaction, design or related field
Minimum of 3-4 years' experience working on web-based product design
Experience using standard wire framing, prototyping and design tools
Knowledge of front-end web development including JavaScript, HTML and CSS
Understanding of customer analytics and principles of data visualization and dashboards
Strong analytical and problem solving skills with a high attention to detail
Proven ability to work directly with customers to understand requirements and elicit feedback
Ability to design and facilitate interviews, usability tests, and other research activities
Exceptional ability to work with cross-functional teams to build partnerships and get things done
A strong portfolio of mobile and web work for real products
Experience working in an Agile Scrum environment to evolve product design over many iterations
Knowledge of HTML/CSS is an asset
A good sense of humor and an ability to have fun!
---