Posted:
March 31st, 2016 |
Author:
Robert Barlow-Busch
|
Filed under:
Jobs
|
No Comments »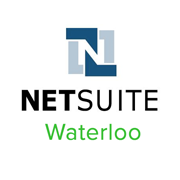 Why NetSuite?
To start, you'll be surrounded by smart, innovative, caring people — invested in our customers and the community. If you're looking to share your unique perspective and ideas at a collaborative table and help equip all kinds of businesses achieve their visions, check us out.
Position Summary
NetSuite is looking for a passionate and highly collaborative user experience designer to support our Human Capital Management (HCM) team in Waterloo, Canada.
The ideal candidate will be a creative person with an inquisitive mind who is energized to re-imagine the way people, brands and commerce intersect in the digital world.
At NetSuite, you will work in an environment that places a high value on design. You will also be encouraged to come up with new ideas and will be rewarded and recognized for your efforts.
Responsibilities
Work in a hands-on role producing stellar designs that negotiate the complexity of a cloud driven enterprise software system
Partner with designers, user researchers and product managers in usability and other customer feedback activities
Communicate with cross-functional team members, gather feedback, and iterate quickly
Apply creative problem solving and strategic thinking to complex design problems
Effectively present designs, communicate rationale, trade-offs, and be receptive to feedback
Produce high-quality design deliverables to communicate design solutions, open questions and facilitate discussion
Perform at a high level in a fast-paced, dynamic, agile environment and be open to change
Qualifications / Skills
Degree in Visual Design, Product/Industrial Design, Human Factors, Human Computer Interaction or related field, or equivalent professional experience
3+ years working in the field of user experience design, visual design, interaction design, user interface design, etc.
Experience producing high quality wireframes, mock-ups, prototypes, etc.
E-Commerce experience working with clients in different verticals and understanding their needs a plus.
Experience in responsive design, mobile and tablets experience a plus.
To Apply
Learn more about working at NetSuite Waterloo, then apply directly by email to Gary Good (ggood at netsuite dot com. Note: Please include your resume and portfolio in order to be considered for this position.
---