Posted:
July 21st, 2016 |
Author:
Robert Barlow-Busch
|
Filed under:
Jobs
|
No Comments »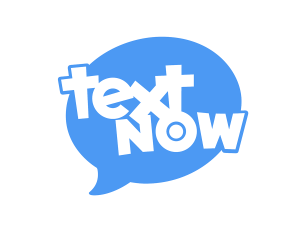 Location: Waterloo, ON
Position: Senior UX Designer
Company: TextNow
The telecom industry has far too long been dominated by the big, the bureaucratic and the unimaginative. Now is the time for someone to take this industry on with something better.
We are changing the industry by providing what others cannot: a better user experience, better customer service, continual innovation, and most importantly — transparent pricing.
The TextNow Design team is currently seeking an exceptional UX Designer to help craft the vision for TextNow's user experience. You will be responsible for creating intuitive and beautiful digital products that meet both user and business needs. We're looking for a user-centric designer to help take great ideas from the whiteboard, through development, and into the hands of millions of people.
What You'll Do:
Advocate for our users, obsessing over ways to make their experience better.
Utilize qualitative & quantitative data to inform design.
Push creativity and discover new ways to solve problems elegantly.
Clearly communicate design rationale, explaining choices to product stakeholders.
Refine existing products with a user-centric design approach.
Requirements
Who you are:
You have a proven track record of shipping successful products and features.
You have an online portfolio demonstrating experience designing intuitive, user-centred design solutions.
You have strong and clean visual design sense.
You have a degree in a design related field, or equivalent practical experience.
You have 3+ years experience designing mobile or web based applications.
Preferred Qualifications:
Experience with A/B testing, analytics, marketing automation, and lifecycle campaigns.
Experience with usability testing and user research.
Ability to work and communicate in a technical environment.
Experience designing across multiple platforms (Web, iOS, Android, Windows, & Mac OSX).
Demonstrated passion for design with personal projects.
Benefits:
Impactful work
TextNow-powered smartphone
Competitive total compensation package
Catered breakfast and lunch
Professional development
Fitness center on site, games room
Multiple social events (milestones celebrations, escape rooms, rock climbing)
To Apply
Apply online at the TextNow website.
---