Posted:
November 9th, 2016 |
Author:
Robert Barlow-Busch
|
Filed under:
Jobs
|
No Comments »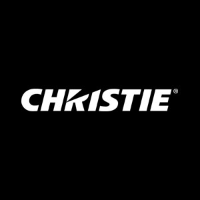 Join the UX team at Christie in a leadership role and help solve meaningful and complex design challenges with a team of dedicated professionals. Established several years ago at Christie, the UX team has made a significant shift in our culture and in our product lines, shifting us from technology centric to user centric designs. The on-going collaboration with engineering teams in designing new processes and output have helped changed the shape of the professional AV industry, with several high profile wins attributed to the group. This role will offer a high profile chance to work in industrial, visual and interaction design paradigms to create meaningful, enjoyable experiences that are market leading.
In this role, you will assume the primary leadership, scaling up staffing, managing and mentoring staff, providing insight and guidance to the team, establishing work processes and principles, work closely with engineering and product management, organize user research, seek greater market and user insights and help in making the inevitable trade-offs between usability and engineering constraints. You will be one of the primary champions of UX at Christie and will interact with many beyond engineering and product management including sales, customers of all levels and at industry events.
You will have three or more years of leadership experience of a UX team and five to fifteen years of industry experience. A keen understanding and experience in industrial design, visual design and interaction design principles are a must. A passion for product design and the ability to bridge the gap between users and complex tools as well as a desire to understand and analyze market trends and dynamics are key. A strong portfolio of work along with demonstrable leadership qualities will be vital too. A dynamic self-starter with a passion for leading teams to greatness in a UX discipline will define the winning candidate.
To apply, please email Hans Kao at hans.kao@christiedigital.com.
---